Admission:
ONLINE: BUY TICKETS NOW
| | | |
| --- | --- | --- |
| | Adults (12+) | Kids (6-11) |
| THURS - SUN | $35 | $20 |
| FRI - SUN | $25 | $15 |
AT-THE-GATE:
| | | |
| --- | --- | --- |
| | Adults (12+) | Kids (6-11) |
| THURS - SUN | $40 | $25 |
| FRI - SUN | $30 | $20 |
Special Information:
Specialized Turbo eMTB GNCC National Championship Round: Saturday at 5 PM
ePeeWee STACYC Racing: Saturday at 6 PM; Location: TBD.
Ironman Raceway has a long, storied history in GNCC Racing and 2023 offers up two opportunities for the venue to create even more history. In addition to the traditional Ironman GNCC event in October, the venue will also play host to the Hoosier GNCC in early May. This will mark the first time a GNCC event has ever been held this early in the year at Ironman Raceway and will surely bring a unique feel to the event.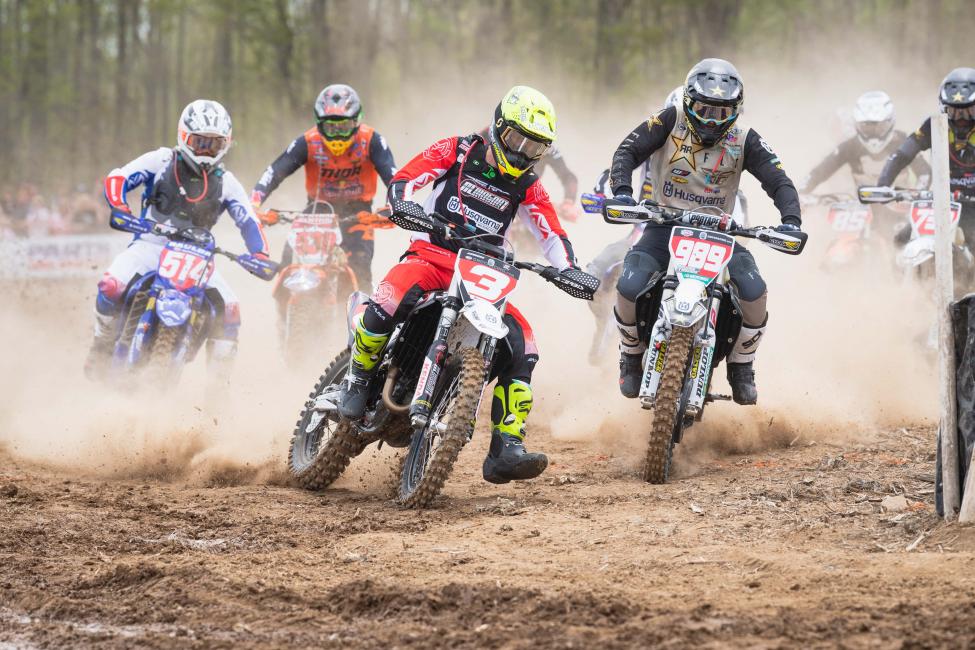 If you're familiar with the traditional Ironman event in October, expect this one to be much, much different. Not only will the overall feel and vibe of the event be a lot different, but the racecourse promises to be a bit different as well. The fields will have been planted with their seasonal crops, so the big field sections will be routed much different. The woods will have a very different feel also as you can expect to see leaves beginning to turn green and bushy instead of the multi-colored falling leaves we see in the fall.
This will also allow the GNCC Track Crew to layout the course a bit different as well. Ironman Raceway always produces the most popular course of the year with it's fun, flowing trails, rolling hills and some of the most perfect dirt you may encounter all season long. Overall, the Hoosier GNCC promises to produce it's own unique event and will be one you don't want to miss.