2018 Amateur Racing Information: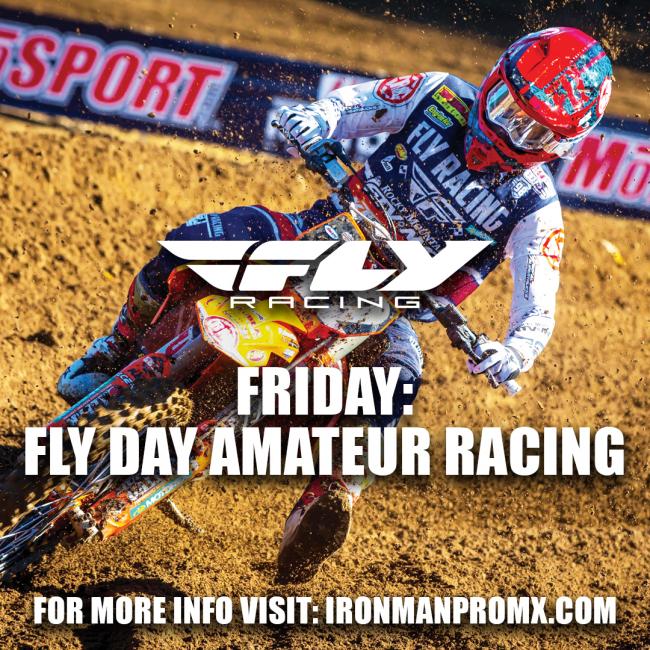 Friday, August 24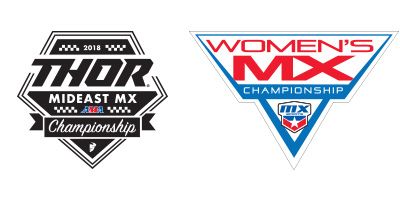 Amateur Racing Thor Mideast GLMX Championship & WMX Championship
Fees:
AMA Membership Required (available at the track)
Race Fee: $35/class
Race Format: 2 Moto Format
WMX Information:
WMX Fee: $50
Transponders will be used. $100 deposit; $10 rental fee.
WMX Times:
9:30 a.m. Practice/Timed Qualifying
11:30 a.m. Moto I
1:20 p.m. Moto II
Registration:
Thursday 6:00 – 8:00 PM @ Amateur Registration
Friday 7:00 AM @ Amateur Registration
Practice:
8:00 AM, w/ Racing to follow immediately
Classes: (Sorry, no 51cc classes National weekend)
Open Pro Sport
Open B
Open C
Open D
250 B
250 C
125 B/C
College (14-24)
Junior 25+
Vet 30+
Senior 40+
Masters 50+
65cc (7-9)
65cc Open (7-11)
85cc Jr (9-13)
85cc Sr (12-15)
Schoolboy 1 (12-16) 125cc max
Schoolboy 2 (14-16) 250cc max
Practice Order:
A & B
C
All 85 cc and Supermini
Age Divisions (25+ & Older)
All 65cc
2ndClass Big Bike
2ndClass Minis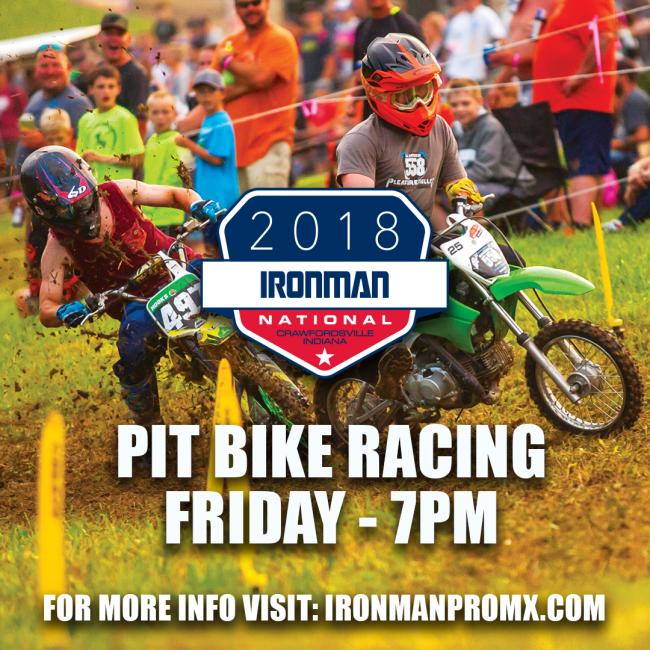 2018 Pit Bike Racing
Due to time constraints and challenging track, there is no 50cc racing during Amateur Race program or Pit Bike Racing.
Ironman Pit Bike National is returning bigger and better than ever! Bring out your bike and get ready for some bar-banging action and your chance for bragging rights.
There will be three classes for racers 16 years of age or older. Registration starts at 6pm at the Amateur Race Registration trailer. We'll have a practice at 7pm on the starting line and then get ready to go racing!
Race Fee: $20/class
2 Moto Format (weather permitting)
Registration:
6:00 PM @ Amateur Registration
Practice:
7:00 PM on the Start Line
Classes:
Clutch
No Clutch
Big Bike (125 TTR KLX and 150 air-cooled Honda)
Sunday, August 26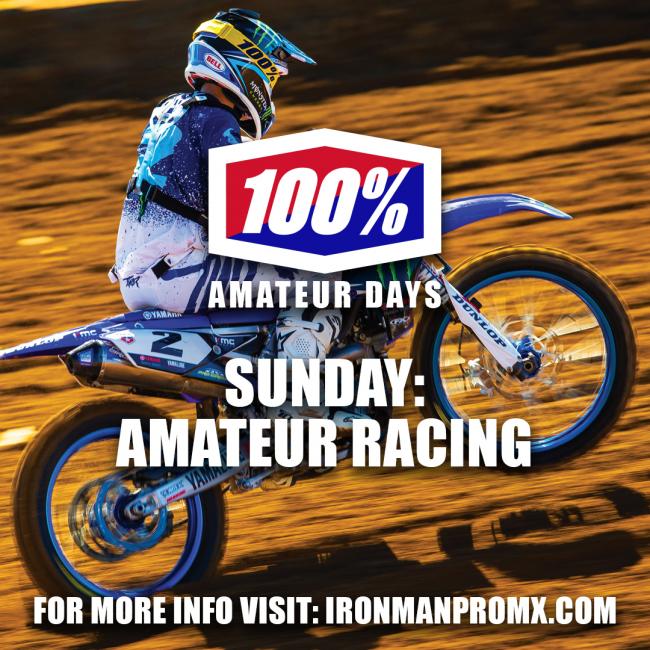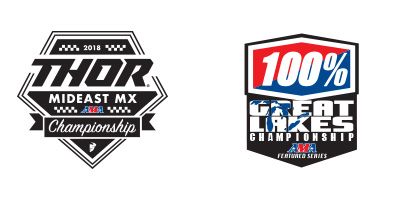 Amateur Racing Thor Mideast GLMX Championship and 100% Great Lakes Championship Racing
AMA Membership Required (available at the track)
Race Fee: $40/class
Race Format: 2 Moto Format
Registration:
Saturday 6:00 – 8:00 PM @ Amateur Registration
Sunday 7:00 AM @ Amateur Registration
Practice:
8:00 AM, w/ Racing to follow immediately
Classes: (Sorry, no 51cc classes National weekend)
Open A
Open B
Open C
Open D
250 A
250 B
250 C
125 B/C
College (14-24)
Junior 25+
Vet 30+
Vet 30+ B/C
VetSport (30+ B/C) & (45+)
Vet 35+
Senior 40+
Senior 40+ B/C
Senior 45+
Masters 50+
Elite Masters 55+
65cc Jr (7-9)
65cc Open (7-11)
85cc Jr (9-11)
85cc Sr (12-15)
85cc C (10-15)
Mini Open (9-14) 65cc/85cc / 17" front/ 15" rear
85cc Girls (9-15) 112cc 2-St/ 150cc 4-St
Supermini (12-16) 112cc 2-St/ 150cc 4-St
Schoolboy 1 (12-16) 125cc max
Schoolboy 2 (14-16) 250cc max
Women (12+)
Bomber (5yr old bikes & older) 122cc-Open
Practice Order:
A & B
C
All 85 cc and Supermini
Age Divisions (25+ & Older)
All 65cc
2ndClass Big Bike
2ndClass Minis