2019 Amateur Racing Information:
Friday, August 23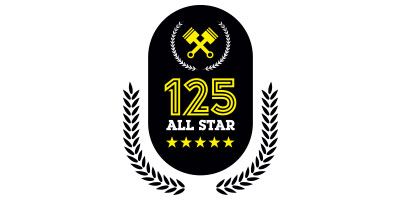 125 All Star Racing
Friday Qualifiers will be held for this event, as the number of entries is more than 40. Friday's program will consist of one practice session, two 4-lap Qualifiers and one LCQ. Sixteen (16) riders will advance from each Qualifier and eight (8) riders from the LCQ.
Saturday racing will consist of one practice session and one 4-Lap moto. Riders will stage again at the MX Sports Pro Racing Semi. Gate picks will be based on Qualifier results. Remember – this is a 125cc class - no 144cc or 150cc big bores.
Amateur Racing
Fees:

AMA Membership Required (available at the track)
Race Fee: $35/class
Race Format: 2 Moto Format

Registration:

Thursday 6:00 – 8:00 PM @ Amateur Registration
Friday 7:00 AM @ Amateur Registration

Practice:

8:00 AM, w/ Racing to follow immediately

Classes: (Sorry, no 51cc classes National weekend)

Open A
Open B
Open C
Open D Beginner
250 B
250 C
125 B/C
College B/C (14-24)
Junior 25+
Vet 30+ B/C
Senior 40+ B/C
Super Senior 45+
Masters 50+
65cc (7-9)
65cc Open (9-11)
85cc Jr. (9-13)
85cc Sr (12-15)
Supermini (12-16) (<112 2-St; 150 4-St)
Schoolboy 1 (12-17) (125 2-St; 150 4-St)
Schoolboy 2 (14-17) (250cc max)

Practice Order:

A & B
C
All 85 cc and Supermini
Age Divisions (25+ & Older)
All 65cc
2ndClass Big Bike
2ndClass Minis
2019 Ironman Pit Bike National
Ironman Pit Bike National is returning bigger and better than ever! Bring out your bike and get ready for some bar-banging action and your chance for bragging rights.
There will be three classes for racers 16 years of age or older. Registration starts at 6pm at the Amateur Race Registration trailer. We'll have a practice at 7pm on the starting line and then get ready to go racing!
Race Fee: $20/class
2 Moto Format (weather permitting)
Ages 16 and up
Registration:

6:00 PM @ Amateur Registration

Practice:

7:00 PM on the Start Line

Classes:

Clutch
No Clutch
Big Bike (125 TTR KLX and 150 air-cooled Honda)
Sunday, August 25
Amateur Racing AMA Indiana State Championship

AMA Membership Required (available at the track)
Race Fee: $40/class
Race Format: 2 Moto Format

Registration:

Saturday 6:00 – 8:00 PM @ Amateur Registration
Sunday 7:00 AM @ Amateur Registration

Practice:

8:00 AM, w/ Racing to follow immediately

Classes: (Sorry, no 51cc classes National weekend)

Open A
Open B
Open C
Open D Beginner
250 A
250 B
250 C
125 B/C
College B/C (14-24)
Junior 25+
Vet 30+ B/C
Senior 40+
Senior 40+ B/C
Super Senior 45+
Masters 50+
Silver Masters 55+
Women
65cc (7-9)
65cc Open (9-11)
85cc Jr. (9-13)
85cc Sr (12-15)
85cc (10-15) C/Beginner
Mini Jr (7-13)
Supermini (12-16) (<112 2-St; 150 4-St)
Schoolboy 1 (12-17) (125 2-St; 150 4-St)
Schoolboy 2 (14-17) (250cc max)

Practice Order:

A & B
C
All 85 cc and Supermini
Age Divisions (25+ & Older)
All 65cc
2ndClass Big Bike
2ndClass Minis