Kayla Bolton
Ironman Raceway to Host Season Finale of Pro Motocross on Saturday
Time
Tuesday, August 22, 2023 | 10:00 AM
FOR IMMEDIATE RELEASE
Ironman Raceway to Host Season Finale of Pro Motocross on Saturday
Amateur Racing, Moto Combine and More Happening This Weekend
MORGANTOWN, W.Va. (August 22, 2023) – This weekend the Tucker Freight Lines Ironman National will take place on Saturday, August 26, 2023, which will serve as the season finale to the 2023 Pro Motocross Championship, sanctioned by AMA Pro Racing.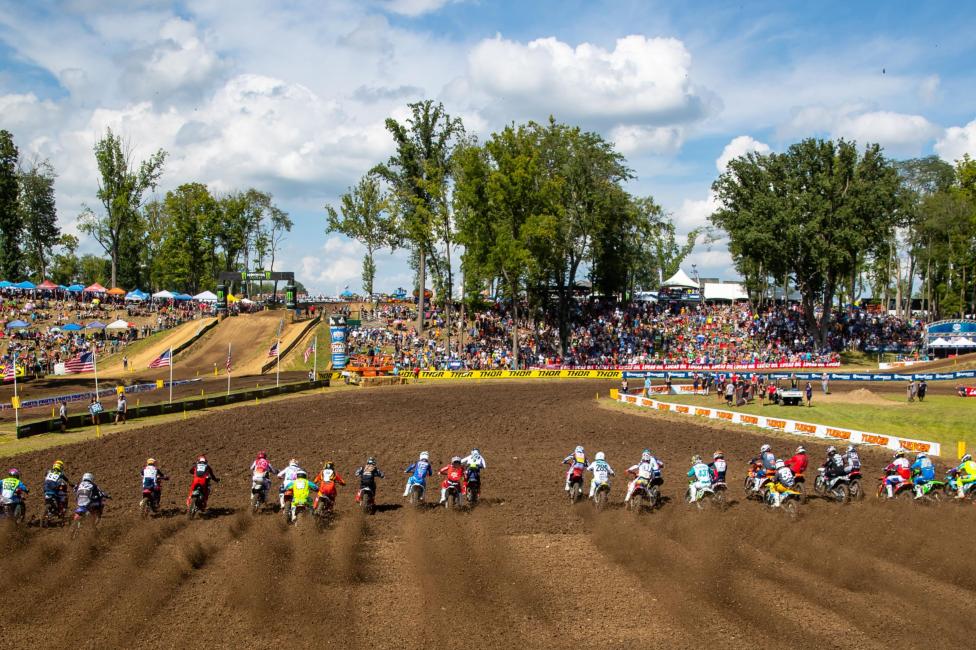 On Friday, August 25, Amateur Practice will take place throughout the day beginning at 7am with registration and practice beginning at 8 am. Three rounds of practice will run with eight different groups being offered, unfortunately 50cc bikes will be unable to practice on Friday. For more information on Friday's practice, click HERE.
Also happening on Friday will be the 2023 Scouting Moto Combine, presented by U.S. Air Force Special Warfare. This year will be the third year of the campaign assisting in the progress of American Motocross' next generation of aspiring professional talent. Elite amateur athletes are invited by the OEM amateur race team managers and take part in an all-day classroom-style racing education which will look to prepare them for their next step of racing in Pro Motocross and Supercross Championships. The riders will have two 25 min + 2-lap motos on Friday, and then take part in a ceremonial parade lap on Saturday during the Pro Motocross opening ceremonies.
The Montgomery County Finish Line Festival is back and will be held at Ironman Raceway on Friday, August 25 starting at 6:30 PM near the covered bridge. Inflatables, ticket giveaways, pizza, games, prizes and more will be available throughout the evening at the festival.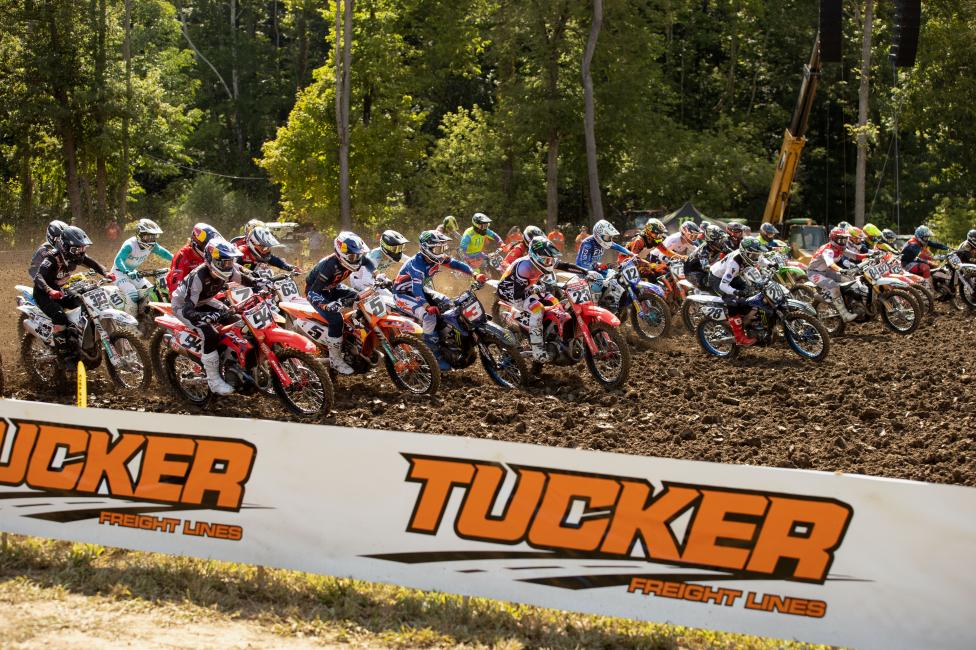 On Sunday, Amateur Racing will be held at Ironman Raceway featuring over 30 different classes for children to vet racers. Registration will be held on Saturday evening from 6-8pm and then again at 7am on Sunday morning. To pre-register for Sunday's racing and view more information about the day, click HERE.
Tickets are still on sale for the entire weekend, including Super Ticket VIP Zone that come with shaded tent viewing area, pro pit access from 9am-12pm, catered lunch, private restrooms, souvenir program and more. To check out tickets available for this weekend's Tucker Freight Lines Ironman National, click HERE.
For more information on Ironman Raceway please call (304) 284-0084 or visit the official website a www.ironmanraceway.com. Also follow Ironman Raceway on Facebook, Twitter and Instagram for exclusive content and to catch the latest news.