Kayla Bolton
Ironman Raceway Hosts Their First Amateur Motocross Event of 2021
Time
Thursday, April 29, 2021 | 10:25 AM
FOR IMMEDIATE RELEASE
Ironman Raceway Hosts Their First Amateur Motocross Event of 2021
Mid-East Area Qualifier Hosted over 400 Amateur MX Racers
CRAWFORDSVILLE, Ind. (April 29, 2021) – Ironman Raceway hosted the Mid-East Area Qualifier with over 400 individual amateur motocross racers all battling for a chance to make it one step closer to this year's Monster Energy AMA Amateur National Motocross Championship at Loretta Lynn's. Riders came from all over, including the United States, Europe, South America and Australia. Classes varied from 51cc to 450cc motorcycles with riders aging as young as 4 years old up to 50+ years old.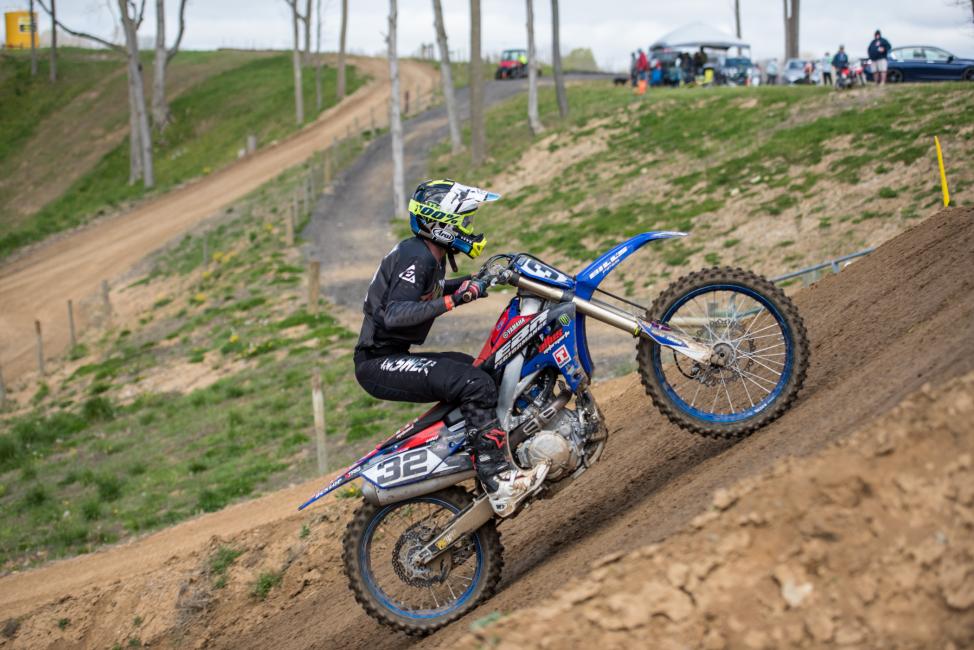 On Saturday in the 250 Pro Sport class, it was Kaden Amerine coming through to earn the overall win after going 1-2 on the day. Amerine had to work for his overall win after coming back in moto one from sixth place, and then battling back to second in moto two after another sixth place start to the moto. Drake Bailey would earn second overall after going 2-3 in the class, while Wyatt Liebeck went 3-1. Liebeck suffered an unfortunate crash in moto one having his work his way back to the front of the pack after leading lap one.
In the Women's class it was Mackenzye Brocato going 1-1, earning the overall win and a spot at the Regional Championship. Along with Brocato, Jessica Jeffrey and Bryanne Wolf rounded out the top three overall in the class. Also earning spots in the upcoming Regional Championships were Kameron Negrete, Sophia Hulsey, Rylee Dowers and Kaitlyn Elliott.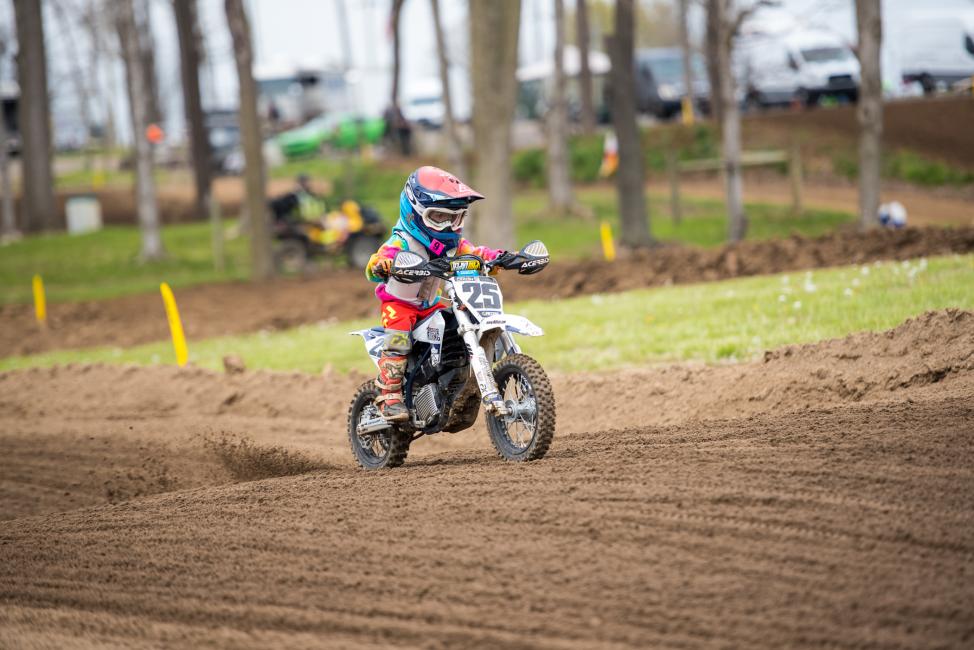 Saturday saw all of the 51cc classes running both their motos with Kate Nightingale taking the 7-8 Sr. Limited class overall win, while Jase Dill and Anderson Waldele battled for the top three finishing positions. In the 4-6 Jr. Limited class, it was Gavyn Welzien going 1-1 for an overall win on the day. Kannon Zabojnik and Levi Geis rounded out the top three overall finishers in the class.
Then in the 51cc (4-6) Shaft Drive Limited class it was Carter Holmes earning both moto wins, while Ford Addington and Zayden McCabe swapped second and third place finishes in each moto ultimately rounding out the top three finishers in the class. Also racing in the Mini-E (4-6) Jr. class was Kannon Zabojnik and Levi Geis who finished first and second, while Mason Dixon raced to a third overall in the class.
Tayce Morgan came through to earn the 65cc (7-9) limited overall win after crossing the finish line first in each moto. Kash Cain and Taigan Andrews would battle throughout the races to earn second and third overall in the class. In the 85cc (10-12) limited it was KTM's Seth Dennis going 1-1 on the day to earn the overall win with Brody Barth and Kai Morgan battling back after each one suffered a slight bobble in different motos.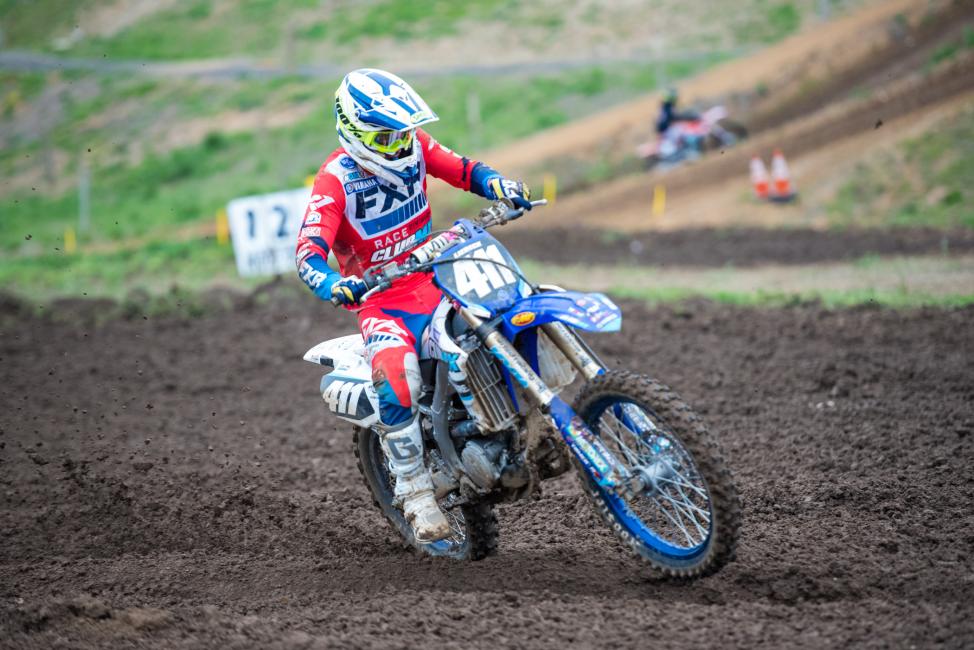 On Sunday it was once again Wyatt Liebeck and Kaeden Amerine each taking a moto win in the Open Pro Sport class. However, Liebeck would have the advantage as he finished 2-1 to Amerine's 1-3 finishes. Liebeck would earn the overall win with Amerine in second and Jacob Baumert going 3-2 for third overall in the class. Also qualifying into a Regional Championship was Drake Bailey, Griffin Maxwell, Aaron Cottrell, Colin Marler, Caleb Green and Konnor Visger.
Coming through to take the Junior 25+ classes overall win was Jake Baumert with a 1-1 moto score on the day. Justin Wolfe would go 3-5 and Chris Bach came through with a 5-4 to round out the top three in the class. In the Vet 30+ class it would be Joseph Dretzka with a 1-1 finish on the day for the overall win, followed by Chris Bach going 2-2 and Robert Imondi in third with a 3-4 finish to the day.
Billy Fosnock went 1-1 in the Masters 50+ class, earning him the overall win. Then it would be Matt Powers and Terry Bidlack earning the top three overall finishing positions, and Chad Scharlow with James Nagy behind him rounding out the top five finishers. Going 1-1 in the Senior 40+ class was Michael Mercer, with Ben Graves and Justin McLosky going 3-2 and 3-2 for second and third overall on the day.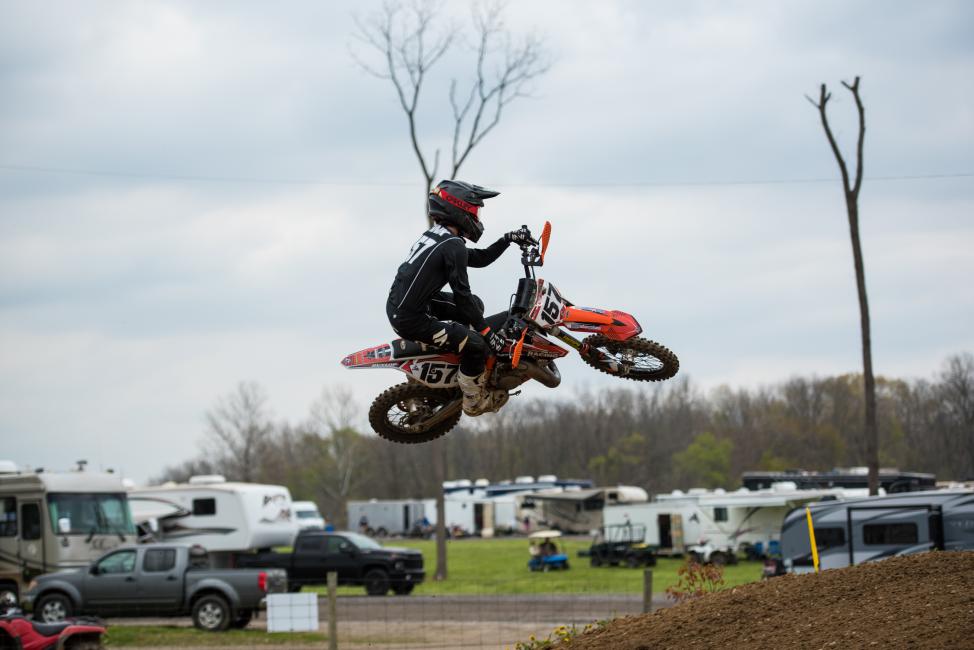 Thomas Wood came to Ironman Raceway and clinch four overall wins in the Mini Sr. 1, Mini Sr. 2, Supermini 1 and Supermini 2 classes. Wood would virtually have a perfect weekend only finishing second in one of his motos. On Sunday in the Supermini 2 class, it would be Peter Parenti and Hayes Edwards coming through second and third overall.
In the 250 B class it was the number 222 machine of Caden Braswell clinching the overall win in the class after going 2-1 on the day. Jayden Clough would hold on for second overall after earning the moto one win and finishing second in moto two. Jaxon Pascal went 3-3 for third overall followed by Alex Ransom and Ryder Beth rounding out the top five overall finishers. Braswell also finished in the top spot of the 450 B class with Chase Prince going 2-2 and Alex Ransom going 3-3.
Brennan Schofield from Nova Scotia, Canada would come through to go 1-1 in the 250 C and 450 C classes on Sunday at Ironman Raceway. Schofield also earned 1st in 125 C class along with a second and third in the 250 C Jr. Limited and 250 C Limited classes on Saturday.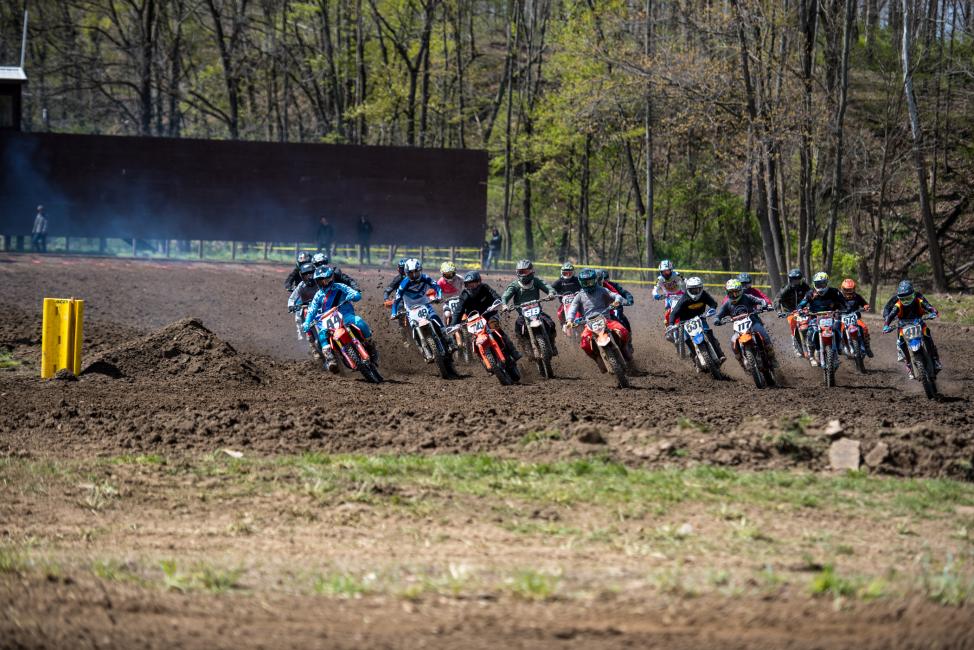 2021 Regional Championship registration is open. To register, visit mxsports.com/welcome. To guarantee a spot at a Regional Championship, riders must register online in advance with MX Sports. The MX Sports Regional fee is $60 and is separate and apart from the gate admission and track race entry fees that will be charged at the event by the organizer.
Ironman Raceway continues to look forward to seeing everyone at their facility this year. Admission and registration processes will follow strict social distancing and hygiene guidelines, as recommended by the Centers for Disease Control and Prevention (CDC).
For more information on Ironman Raceway please call (304) 284-0084 or visit the official website a www.ironmanraceway.com. Also follow Ironman Raceway on Facebook, Twitter and Instagram for exclusive content and to catch the latest news.