Kayla Bolton
Ironman Raceway Reveals New Website and 2018 Race Schedule
Time
Friday, May 4, 2018 | 1:00 PM
FOR IMMEDIATE RELEASE
(304) 284-0084
[email protected]
Ironman Raceway Reveals New Website and 2018 Race Schedule
Amateur, Professional and Off-Road Racing Events to be Held
at the Crawfordsville, Indiana Racing Facility
MORGANTOWN, W.Va. (May 4, 2018) – In preparation of the opening event of the 2018 race season, Ironman Raceway is pleased to announce a completely brand-new website at www.ironmanraceway.com. This new website makes it clear for racers and fans to get all the details on each event that is hosted at the Crawfordsville, Indiana Raceway. This year there will be a total of four National Championship events, along with amateur racing accompanying those events.
The 2018 Ironman Raceway season kicks off this weekend, May 5 and 6 with round four of the 2018 ATV Motocross National Championship (ATVMX) Series. Defending Champion, Joel Hetrick will look to earn his third-consecutive Ironman ATVMX win this Saturday, but a competitive group of AMA Pro ATV riders look to dethrone him. Five-Time Champion, Chad Wienen is looking for redemption, and to earn his third win of the season.
On the weekend of August 24 the Lucas Oil Pro Motocross Championship, sanctioned by AMA Pro Racing, hosts the series finale round with the 5th Annual Ironman National. The world's fastest motocross racers descend upon Ironman Raceway once again for the final, and for top contenders, the most important round on the 12-round circuit that travels through California, Colorado, Pennsylvania, Tennessee, Massachusetts, Michigan, Minnesota, Washington, New York, Maryland before landing in Crawfordsville. After last year's championship battle came down to the last moto of the year, this is sure to be a must-see event.
Before the sport's professional athletes converge on the facility, Friday, August 24 will offer amateur racing, and the series finale round of the Women's Motocross Championship (WMX). A variety of family-fun activities will take place throughout the weekend and will be announced on the new website in coming weeks. Amateur racing concludes the weekend event on Sunday, August 26.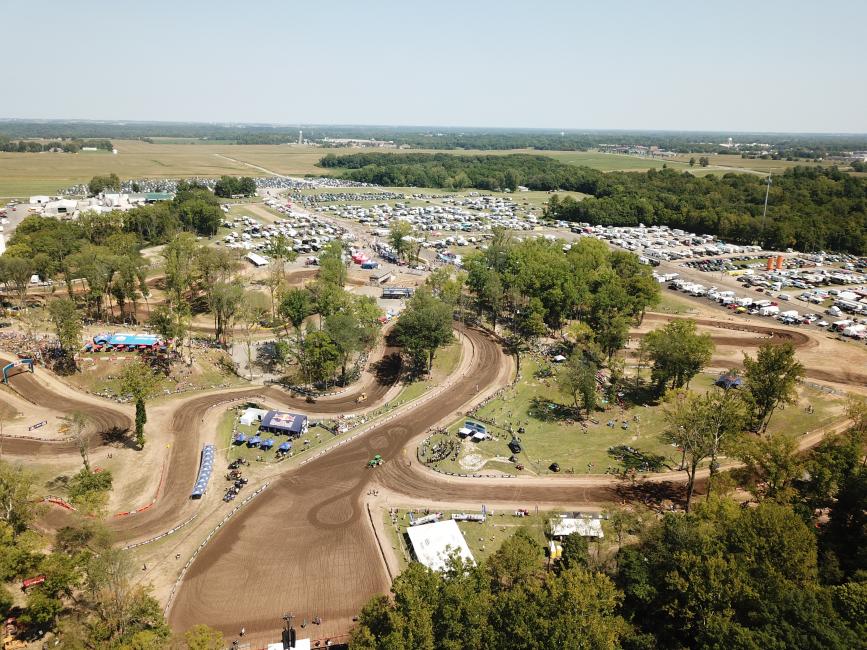 One of the most anticipated events of the season is the AMSOIL Ironman GNCC, which is also the season finale for the Grand National Cross Country Series, an AMA National Championship. The Ironman GNCC is the highest attended and considered by most the crown jewel on the circuit, with last year's event having more than 2,300 race competitors alone. This race also has an array of activities for all ages from trick-or-treating, a costume contest, live music, and much more.
Ironman Raceway looks forward to seeing everyone this year. No matter what your preferred style of racing is, there is an event for you. Spectators are invited and encouraged to attend each event, and can find specific admission prices on the respective event website. To check out the brand-new website, click HERE.
For more information on Ironman Raceway please call (304) 284-0084 or visit the official website a www.ironmanraceway.com. Also follow Ironman Raceway on Facebook, Twitter and Instagram for exclusive content and to catch the latest news.